Every Valentine's Day is the same: couples flaunting out and about and single folks searching for last minute plans. But what about the children? The poor kids get stuck with their babysitters year in and year out while their parents gallivant in the fields of love. Give your kids some extra TLC by making V-day a family affair this year. We can help! Here are some ways you can sweep your little sweetheart(s) right off their tiny feet:
Play Date at the Park


The park should be everyone's happy place - not just kids and dogs. Instead of releasing your child to play on his/her own, play with them! See who can go higher on the swings or who has the best hang time on the monkey bars. Do some geocaching or teepee exploration at the Nature Center. Before you know it, hours will pass by and you will be the one begging for 30 more minutes. Not only will you look like the best parent ever, but your kids will inventively think you are too.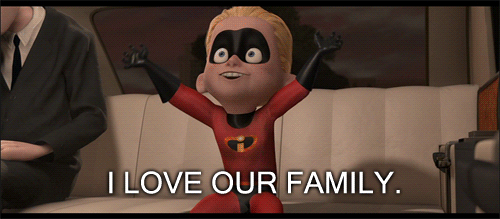 Refuel With Some Family-Style Dining
Admit it. Sometimes the kids menu looks better than the adult ones. Well here is your chance to eat like a kid again. Treat the kid(s) to a burger and fries from Village Burger or Shake Shack. Then let them happily wash it all down with a milkshake. Remember - anything they can do, you can do better. *wink wink*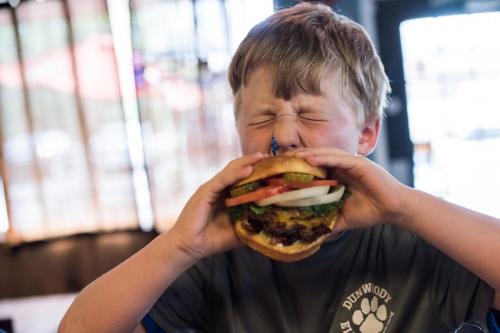 For something more upscale, take the kids to The Cowfish where they can order an adorable kids Bento box with fun options like Ninja Nuggets or a PB&J sushi roll!
 
Spread Some Love at The Packaged Good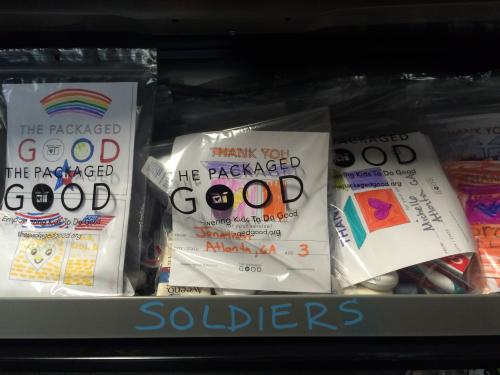 There is no better way to commemorate a day of love than to pay it forward to those who could really use some. At The Packaged Good, not only will kids discover how good it feels to give back but also how fun it is! Together you can select a charity close to your hearts, then pack and decorate as many care packages as you wish. Supplies are conveniently provided in-house, so all you have to do is show up with a giving heart and some artistic expression.
 
End the Day on a Sweet Note


Seal the deal with a surprise trip to the Disney Store at Perimeter Mall before heading home. More than a store, this is truly a magical destination for anyone with a playful spirit and vivid imagination. Aside from the many toys and costumes on display, there are also interactive experiences for your little prince or princess to take part in.

When you get to the point where you can't stand to be there any longer, just lure them out with candy! No, really. Offer to take them right across from the Disney Store to Lolli and Pops for a Willy Wonka-like experience. They can grab a bucket and go retail trick-or-treating for a sweet ending to an even sweeter day. Get yourself a candy bucket too, because you totally rocked this family date!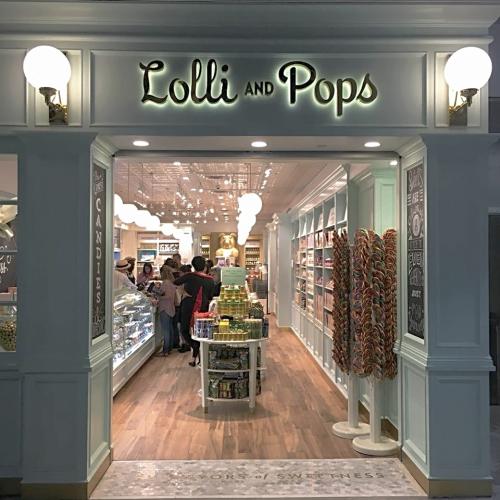 When you think about it, turning Valentine's Day into a family day makes things so much easier. If you were struggling to plan something different for the two of you, this is the perfect solution. And no one likes hopping from restaurant to restaurant for those coveted Valentine's Day reservations anyway. Family day will remind parents of all the many reasons they instantly fell in love with their kids.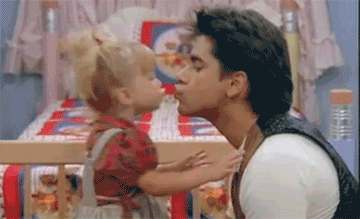 But if you really do need a couples getaway, we can help with that too! After your family day in Dunwoody, the two of you will be looking to come back as many times as you possibly can. With so many things to do here, we don't blame you.